For your readertotz intrigued by dance, you must see these two beauties, both from Chronicle Books.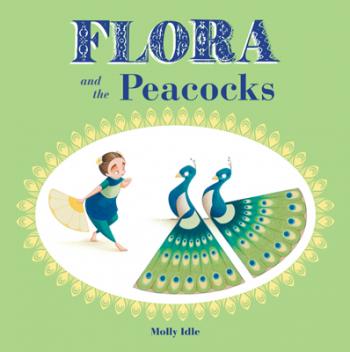 Flora and the Peacocks
by Molly Idle is an elaborate presentation of suspicion, jealousy, rejection, and acceptance. Two peacocks, jealous of Flora, steal her fan so she can no longer resemble them. In response to her grief, the birds grow repentant, restore Flora's fan in a new way, and befriend her. Occasional lift-the-flaps crescendo in an enormous poster-sized flap of acceptance. There's so much to discuss with your totz arising from this lush work.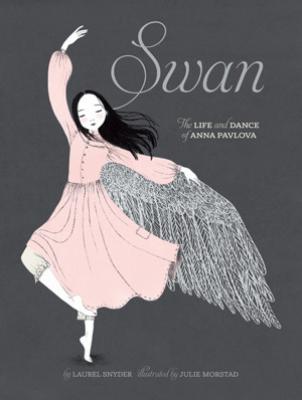 The second masterwork is
Swan, the Life and Dance of Anna Pavlova
, by Laurel Snyder, and illustrated by Julie Morstad. The work is an exquisite match of text and art, honoring the great ballet dancer.
The city is big.
Anna is small.
The snow is
everywhere
and all around.
There's such atmosphere. Relish each page turn as Anna grows and you witness her life, feeding the world with beauty.
Flora and the Peacocks
by Molly Idle
Chronicle Books, 2016
Swan, the Life and Dance of Anna Pavlova
by Laurel Snyder
illustrated by Julie Morstad
Chronicle Books, 2015