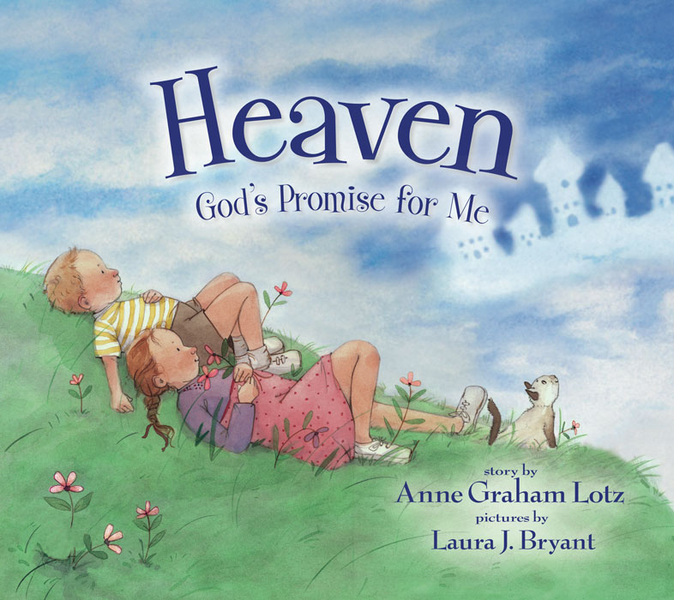 Here's an interesting work that will provoke thoughts and discussion. What does Heaven look like? Laura J. Bryant pictures the state for your totz in Anne Graham Lotz'
Heaven, God's Promise for Me
.
Two children ponder where their dead grandmother has passed to. With words and images springing out of the Bible, they are able to gain peace. Their grandmother has no more pain in Christ's presence. She is safe in the light.
Verses are taken literally and illustrations portray them in the same way. There is liberty taken for what the place may be like in a variety of details, but the image of Christ's face is kept hidden.
Thought provoking with a call to follow Christ, this work has the potential to comfort your totz.
Heaven, God's Promise for Me, Board Book
by Anne Graham Lotz
illustrated by Laura J. Bryant
Zonderkidz, 2014